Your vision will decrease in diopters the more flexible and relaxed you are.
You can stop diopters from increasing and you will be able to see clearly again.
It is crucial to understand the causes of diopter increases in order to stop them from happening.
Diopters can increase when light rays cannot focus on the retina and blur vision.
Vision blurred occurs when the image focuses behind or in front of the retina.
Both cases blur the vision due to the changes in the shape of the eyes. Because the shape of your eyeball changes, the more blurred your vision will be.
People who blurred their vision at distance see more diopters. This is because the diopters are larger. Blurred near vision is directly proportional with the shape of the eyeballs.
What causes deformation in the eyeballs
The shape of your eyes determines how clear you can see. However, healthy vision means that your eyeballs will change like a lens to adjust the distance you wish to see.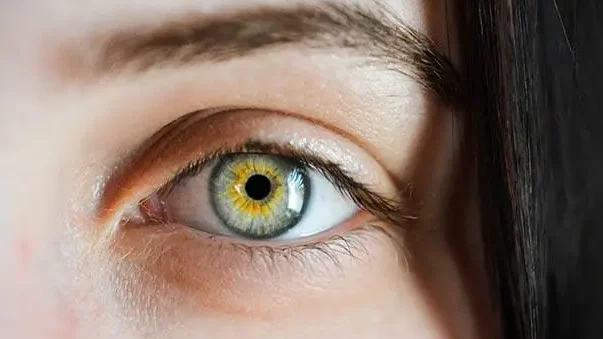 These changes are controlled by 6 pairs of muscles, which control movement and shape the eyeball.
To stop diopter increases, relax your muscles and allow your eyes to adjust to the distance that you are looking at.
The number of diopters depends on the state of the eye muscles.
How can you give your eye muscles the ability to adjust and restore the shape of your eyes?
REMOVE the tension and fatigue in the eye muscles. The eye muscles become stiff and rigid from fatigue, which causes them to keep their shape.
These are the 2 steps that will stop diopters from rising permanently
These steps serve a primary purpose: to relieve tension from the eyes.
You can stop vision blurring by releasing tension from the eye muscles.
Let me now explain the steps required to stop permanent dioptre growth.
Step 1: Wear contact lenses or glasses that you can't see clearly with.
You can cause more fatigue by wearing glasses that correct 100% of the refractive errors, and you will continue to wear them.
Robert Kaplan, a Canadian ophthalmologist, found that glasses can correct around 83.6% refractive error and help to preserve and improve vision.
The glasses that correct 100% of the refractive errors, which is more than 83.6%, will not allow for clear images.
The glasses prevent the natural ability of the eye to relax and regain flexibility. The glasses will also cause eye fatigue by correcting full vision.
The eyes no longer feel mobile and free.
Furthermore, glasses can make vision blurrier and dependent. To correct the refractive error, a second pair of glasses will be required with a higher diopter.
You can start wearing glasses that have lower diopters, for as little as 1-2 hours per day.
Step 2 – Relieve any current fatigue from your eye muscles.
How can you reduce eye strain?
You can improve your vision by consciously engaging in exercises. Blinking is one example, followed by daily exercise and sun exposure.
The eye muscles can also be relaxed by exercise and mental and emotional relaxation.
You can stop diopter growth by preventing chronic fatigue in your eye muscles. Your vision will improve if you do this. Your vision will become clear, relaxed, and clear if your eye muscles aren't chronically tired.